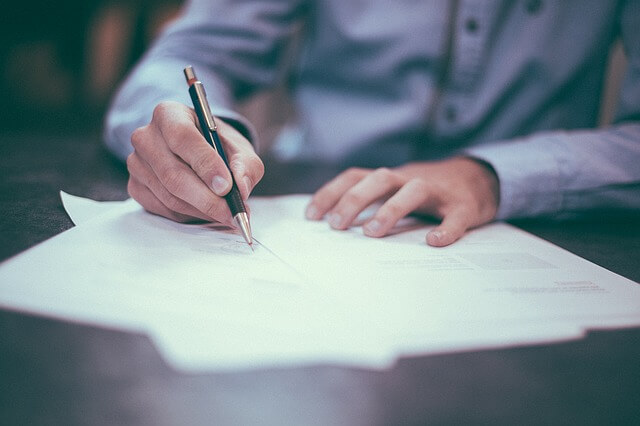 Generally, most companies have different policies when their employees need to take a medical leave. However, regardless of the varying policies, it is recommended to write a formal absence letter to your employer. You should also fully understand what vital information should be included in your medical leave absence letter. In this article, we will discuss the importance of writing a medical leave of absence letter to the employer.
What Is a Leave of Absence?
Before writing a leave of absence letter, you should first determine its purpose and impact on your employment. A leave of absence is simply the extended time of your job-related duties. Also, a leave of absence can be described as a legal agreement between an employer and an employee.
The duration of this leave of absence usually varies in each organization and the type of leave of absence you need. According to The Family and Medical Leave Act (FMLA), your employer has an option of providing paid or unpaid leaves of absence to their employees under certain circumstances.
Your Rights Under the Family and Medical Leave Act
The Family and Medical Leave Act (FMLA) states that all eligible employees are entitled to 12 weeks of unpaid leave every year. During this period, you should not be threatened with losing your health benefits or current job position. Moreover, the FMLA act also applies when you or your close relative has a chronic medical condition. Under it, you are legally entitled to:
        Maintain your health insurance benefits

        Use your leave allotment intermittently.

        Protection from employer interference with your employee rights

        Resume your previous job position or similar occupation

        Protection from retaliation for taking your absence of leave

        A prompt evaluation of your eligibility (at least five days from your departure)
Reasons for requesting a leave of absence
Below are some of the reasons an eligible employee would qualify to request a medical leave of absence letter from employer:
        Military duty

        Maternity leave

        Personal leave

        Extended vacation

        Jury duty

        Short-or-long-term disability

        Sabbatical

        Family and Medical Leave Act (FMLA)
Tips for Requesting Medical Leave
The following are some of the essential guidelines you should keep in mind when requesting a medical leave of absence letter from your job:
    Understand your company's policies
Most companies have specific policies that their employees need to follow when requesting a medical leave. Therefore, you should be fully aware of your company's policies regarding employee absence of leave requests and make sure to follow the requirements accurately.
    Timing factor
It is usually advisable to start the process of requesting a medical leave as soon as you realize that you will need time off work for a qualifying circumstance. Most organizations usually request a 30-day advance notice before submitting a medical leave of absence letter.
    Sign a medical release form
Your employer may need to consult with your doctor for you to qualify for a medical leave. In such scenarios, you will need to sign a medical release form permitting your healthcare provider to share your medical records with the employee.
Final Thoughts
Noncompliance with the NJFLA and FMLA act validates as a violation of employee right in New Jersey. Hence, if you believe that your employer has unjustly denied you a medical leave, you should contact The Law Offices of Usmaan Sleemi or call us at (973) 453-4060.