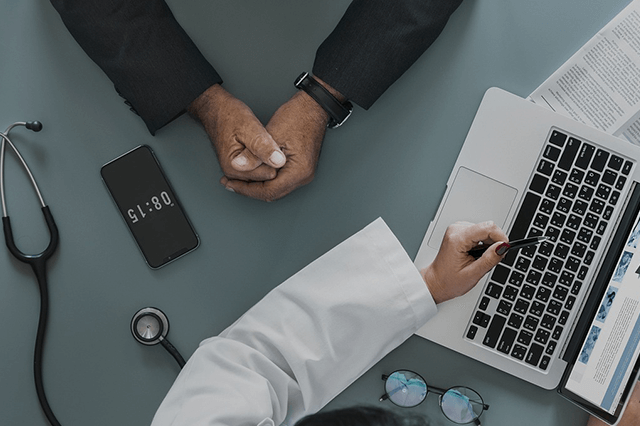 Extended leaves are part of what is called in academics idiosyncratic agreements (i-deals), which are exceptional job terms offered to a particular employee, and vary from those of their colleagues. Thus, it is feasible to arrange an extended medical leave that works for you, your organization, and even your employer and colleagues.
There are two types of leave requests: planned lengthy leaves and unforeseen solicitations in response to unexpected family needs. The main distinction is if you have time to get ready for a negotiation.
Two critical aspects of negotiating a leave are what you can discover about your business's culture and regulations before you request it and what your employer, particularly your supervisor, recognizes about you and your accomplishments. Bringing this data forward creates the foundation for a negotiation process.
The Negotiation Process Is Divided Into Three Stages
1) Prepare
Preparation is the most important initial step in negotiating an extended leave of absence. Prepare by thinking about your goals and acquiring facts.
What are your objectives? What do you hope to accomplish? For instance, do you require de-stress, spend more time with family, or devote more time to studies or a personal campaign? What provisions will you make to assist you with this?

Are there any precedents? It is your responsibility to learn about corporate policies and procedures. For example, have your colleagues been granted an extended leave of absence before? Use your network to find and contact persons who have been granted leave. Inquire with your connections about how they secured the agreement and what they did to handle it. How did things turn out?

What can you do to lighten the load on your colleagues and employer? First, consider how your present obligations can be handled in your absence, given your present duties.
2) Negotiate
You are prepared to discuss with your supervisor that you have a clear purpose and knowledge of regulations and practices. If you have a great rapport and communication with each other, the negotiation process is much easier and maybe more of a dialogue structured around fixing an issue. If you do not get along with your employer, you can look for internal alternatives that will allow you to submit to a supervisor who you believe will be more receptive.
3) Take Your Leave
How your leave is successfully enforced, and the interactions you retain during it will determine whether it achieves the objectives you set for it. The implementation also influences the long-term advantages and expenses of the leave for you. Ensure you manage interactions with your boss, coworkers, and plan for reentry.
When Your Necessity For Leave Is Unexpected
What if a family emergency catches you off guard? Assume a grandma becomes ill and requires full-time attention, or your kid's daycare abruptly closes. In the event of an unexpected need for an extended absence, the request procedure will be shortened; you will prepare your appeal utilizing the facts you have on hand.
However, even if you do not have a lot of time or preparation, you may make a request that expresses your necessity and why your employer should back it. For instance, focus your plea on your need and prospective dedication to your job.
Inform your boss or corporate contact person of your demands and the expected length of your extended leave, a week or two, a month, or even more (depending on your specific situation). Make it clear how urgent your situation is (providing only the information you feel comfortable giving). Provide guarantees of your dedication to the organization and your coworkers, but do not overpromise.
Contact Sleemi Law
Are you having trouble requesting an extended medical leave from your employer? Despite whether you have enough time to prepare for your request, do not worry as the Sleemi Law firm got you covered. The expert New Jersey employment law attorneys will help you develop a request that demonstrates your need for a leave extension. Get started by calling (973) 327-7874 today.