New Jersey Contract Review and Negotiation Attorney
Contracts dictate the terms of virtually every action, policy, and decision that occurs at any place of business, with significant impacts on employers and employees alike. Regardless of whether a business entity is large or small, brand new or firmly established, structured as a corporation or limited liability company (LLC), contracts inevitably impact employee compensation, termination, vacation time, sick leave, severance pay, intellectual property, competition with other businesses, litigation, arbitration, and countless other critical matters.
Regardless of your position at the company you work for, your level of skill, or the length of time you have worked at the company, it is of the utmost importance that an experienced contract review attorney assesses every clause and provision before you sign an agreement or accept an offer. The subtlest, least noticeable insertion or omission of a word can have far-reaching consequences for the employee – and not always with the anticipated or desired outcome. Hiring a knowledgeable employment law attorney to review each contract and agreement you are offered can help to ensure that you are never surprised by burdensome, unforeseen consequences. Your attorney can review each contract word by word and line by line, scrutinizing the tiniest details, to make sure that your rights will not be compromised, nor will your opportunities be restricted.
If your employer has requested that you agree to a contract of any kind, be sure to review its provisions with an experienced attorney before you accept its terms. To discuss the drafting, review, or negotiation of any business or employment contract with an experienced employment law lawyer in New Jersey, contact the Law Offices of Usmaan Sleemi at (973) 453-4060.
Types of Business Contracts Our Attorneys Draft, Review, and Negotiate
Business and employment contracts are as varied as the issues they address. A single contract can contain dozens if not hundreds of clauses, often written in rather technical language that may pose a barrier to clear understanding. This can make it challenging or impossible to fully appreciate the potential consequences of signing a document. You could accidentally sign a contract that strips you of important legal rights, or prevents you from seizing valuable career opportunities in the future. For these reasons, it is simply not in your best interests to agree to an employment contract before hiring an attorney to evaluate its terms.
At the Law Offices of Usmaan Sleemi, our contract negotiation lawyers bring years of experience to every contractual dispute and review we handle. We have worked with employees in hundreds of different industries and professions, ranging from manufacturing to transportation, construction to finance, healthcare to hospitality, entertainment to education, giving us first-hand insight into the unique challenges and considerations that can arise in different professions. We are qualified to assist with a broad spectrum of contracts, agreements, and important clauses affecting both employers and employees at all levels of the corporate hierarchy, including but not limited to:
Arbitration Clauses
Buy/Sell Agreements
Choice of Law Clauses
Commercial Lease Agreements
Compensation Agreements
Confidentiality Agreement Clauses
Consignment Agreements
Distribution Agreements
Employment Contracts/Agreements
Employee Handbooks
Exclusive Employment Clauses
Executive Employment Agreements
General Agreements
Independent Contractor Agreements
Joint Venture Agreements
License Agreements
No Additional Compensation Clauses
No Authority to Contract Clauses
Non-Disclosure Agreements (NDAs)
Non-Solicitation Agreements
Ownership of Inventions Clauses
Purchase Agreements
Release Agreements
Restrictive Covenants
Royalty Agreements
Sale Agreements
Settlement Agreements
Shareholder Agreements
Termination Clauses
Trade Secret Agreements
Vendor/Customer Agreements
If you need assistance reviewing, preparing, or drafting a contract, or have questions about how best to proceed with a contractual dispute in New Jersey, the Law Offices of Usmaan Sleemi can provide guidance and representation at every step of the way, giving you peace of mind that you are making smart, well-informed decisions about your financial and professional opportunities, rights, and obligations.
North Jersey Contract Review Lawyers for Employees
At the Law Offices of Usmaan Sleemi, our attorneys bring years of experience to each contractual matter we handle. Whether you need assistance drafting an enforceable contract, interpreting the rules and regulations contained in an employee handbook, or deciding whether it would be beneficial for you to agree to an employer's offer or request, our knowledgeable New Jersey contract attorneys can evaluate the issue from every angle to identify the optimal course of action, better enabling you to achieve your goals while protecting your rights as an employee or independent contractor. To learn more about the contract drafting, review, and negotiation services we offer at the Law Offices of Usmaan Sleemi, or to seek legal help with a difficult contractual dispute, call us today at (973) 453-4060.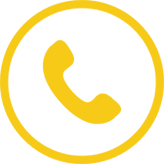 CALL TODAY 973.453.4060
Law Office of
Usmaan Sleemi
New Jersey Office:
101 Eisenhower Parkway,
Suite 300,
Roseland, New Jersey 07068